"Resolving Anxiety for Children" Online Seminar

Organizer:

What is anxiety? How to define whether a child is anxious?
What causes anxiety? What are the symptoms of anxiety?
How to face and solve children's anxiety as parents?
Under the current pandemic, are there any difficulties for parents to get along with their children? How can they improve the situation?
Organized by the Commission on Children, the online seminar "Resolving Anxiety for Children" will discuss the above issues with participants by Senior Clinical Psychologist, Dr. Poon Mak sui-man Rachel.
Seminar Review: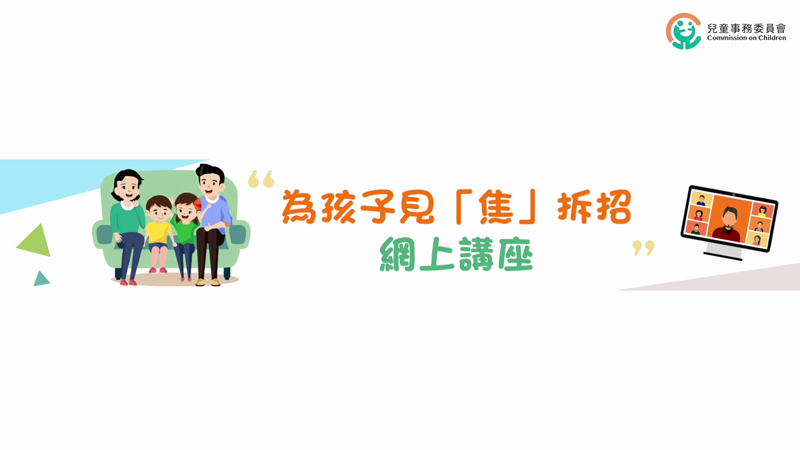 Please click here for the presentation materials (Chinese only)